DEFENCE FORCE MEMBER - OTHER RANKS

Provides specialised military services to the Australian or New Zealand Defence Forces.

This occupation includes the following ranks:
Air Force: Aircraftman/Aircraftwoman, Corporal, Leading Aircraftman/Aircraftwoman
Army: Corporal, Lance Corporal, Private
Navy: Able Seaman, Leading Seaman, Seaman

This occupation excludes Defence Force Members - Other Ranks performing duties for which there is a civilian equivalent. These members are included with the closest civilian occupation. For example, Mechanic Recovery is included in Unit Group 7331 Truck Drivers, in Occupation 733115 Tow Truck Driver.

Skill Level: 3

Specialisations:

Aircraft Life Support Fitter (Air Force)
Airfield Defence Guard (Air Force)
Air Surveillance Operator (Air Force)
Geospatial Imagery Intelligence Analyst (Air Force)
Security Police (Air Force)
Signal Operator Linguist (Air Force)
Signal Operator Technical (Air Force)
Aircraft Life Support Fitter ( Army)
Air Dispatcher (Army)
Combat Engineer (Army)
Commando (Army)
Crewman Armoured Personnel Carrier M113 (Army)
Crewman Australian Light Armoured Vehicle (ASLAV) (Army)
Crewman Main Battle Tank (Army)
Ground Crewman Mission Support (Army)
Gun Number (Army)
Marine Specialist (Army)
Operator Artillery Meteorology and Surveyor (Army)
Operator Electronic Warfare (Army)
Operator Ground Based Air Defence (Army)
Operator Weapon Locating Radar (Army)
Rifleman (Army)
Acoustic Warfare Analyst (Navy)
Aircrewman (Navy)
Boatswains Mate (Navy)
Combat Systems Operator (Navy)
Combat Systems Operator Mine Warfare (Navy)
Electronic Warfare - Linguist (Navy)
Electronic Warfare - Technical (Navy)
Naval Police Coxswain (Navy)
Australian visa options for Defence Force Member – Other Ranks



Employer Sponsorship

Permanent

489 Visa

Permanent

482 TSS Visa

Skilled Occupation

ANZSCO Code

Assessing Authority

189 Visa

190 Visa

State

Family

186 Visa (DE)

187 Visa

All area

Regional area

Defence Force Member – Other Ranks

441111

VETASSESS

Visa processing times-months (75%)

17

Business Visas
Assessment


Visa processing times-months (90%)

19
Defence Force Member – Other Ranks categories in Group D.
Information for Employers
Are you seeking to employ Defence Force Member – Other Ranks for your company?
If you are unable to find an Australian staff, you might consider hiring Defence Force Member – Other Ranks from overseas. We have a huge database of potential candidates; you can email us your job opportunity at employer@deltaimmigration.com.au . Your offer will be sent to suitable candidates.
This website is in a beta testing stage and is liable to have error.
We cannot guarantee that this information is accurate, complete or current. Please see Terms of Use
Defence Force Member – Other Ranks job description, duties and education requirements
UNIT GROUP 4411 DEFENCE FORCE MEMBERS - OTHER RANKS

DEFENCE FORCE MEMBERS - OTHER RANKS provide specialised military services to the Australian and New Zealand Defence Forces.


Indicative Skill Level:
Most occupations in this unit group have a level of skill commensurate with the qualifications and experience outlined below.

In Australia:

AQF Certificate III including at least two years of on-the-job training, or AQF Certificate IV (ANZSCO Skill Level 3)


In New Zealand:

NZ Register Level 4 qualification (ANZSCO Skill Level 3)


At least three years of relevant experience may substitute for the formal qualifications listed above. In some instances relevant experience and/or on-the-job training may be required in addition to the formal qualification.


Tasks Include:


guarding airfields and other defence force bases
serving as an infantry soldier
erecting bridges, building field defences, constructing temporary roads, clearing minefields, repairing airfields and demolishing targets using explosives
crewing armoured fighting vehicles
operating artillery, ground and surface-based defence systems, shipboard weapons and other advanced specialist military weapons and equipment
providing firepower and ground-based air defence
establishing and maintaining command, control and communications equipment and facilities
conducting surveillance, reconnaissance and boarding operations
maintaining personal arms and ammunition


Occupations:

Sources: www.abs.gov.au and DIBP
---
Improve your chances of getting Permanent Residence.
---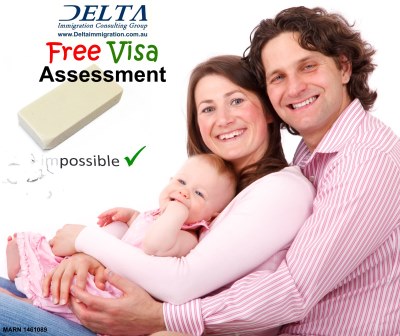 1. Complete our FREE visa Assessment form

We pride ourselves on offering one of the most comprehensive visa assessment service. In 2016, over 9000 individuals have completed our famous Australian skilled visa assessment form. It is still FREE; there is no obligations or hidden fees.


---
2. Improve your IELTS test Score

The Macquarie University IELTS Test Centre is one of the largest IELTS Test Centres in Australia, offering a range of online IELTS preparation courses at a very affordable price starting from $49.

More information
Related News
澳洲移民-国防军成员 - 其他职级