DEFENCE FORCE SENIOR OFFICER

Alternative Titles:

Air Force Senior Officer
Army Senior Officer
Navy Senior Officer


Plans, organises, directs, controls and reviews the day-to-day operations and major functions of organisational units of the Australian or New Zealand Defence Forces through subordinate officers.

Skill Level: 1

Specialisations:

Air Chief Marshal (Air Force)
Air Commodore (Air Force)
Air Marshal (Air Force)
Air Vice Marshal (Air Force)
Group Captain (Air Force)
Wing Commander (Air Force)
Brigadier (Army)
Colonel (Army)
General (Army)
Lieutenant Colonel (Army)
Lieutenant General (Army)
Major General (Army)
Admiral (Navy)
Captain (Navy)
Commander (Navy)
Commodore (Navy)
Rear Admiral (Navy)
Vice Admiral (Navy)
Average Income:
The average salary for a Defence Force Senior Officer is $ 149,807 for male employees and $ 120,504 for female employees per year.
Average Age: Males: 46.6 Females: 44.1 Persons: 45.9
[See: www.abs.gov.au 1112 General managers - Employee Earnings and Hours, Australia, May 2016]


Australian visa options for Air Force Senior Officer (Defence Force Senior Officer)



Employer Sponsorship

Permanent

489 Visa

Permanent

482 TSS Visa

Skilled Occupation

ANZSCO Code

Assessing Authority

189 Visa

190 Visa

State

Family

186 Visa (DE)

187 Visa

All area

Regional area

Defence Force Senior Officer

111212

VETASSESS

Visa processing times-months (75%)

17

Business Visas
Assessment


Visa processing times-months (90%)

19
Defence Force Senior Officer categories in Group B.
Information for Employers
Are you seeking to employ a Defence Force Senior Officer for your company?
If you are unable to find an Australian staff, you might consider hiring a Defence Force Senior Officer from overseas. We have a huge database of potential candidates; you can email us your job opportunity at employer@deltaimmigration.com.au . Your offer will be sent to suitable candidates.
This website is in a beta testing stage and is liable to have error.
We cannot guarantee that this information is accurate, complete or current. Please see Terms of Use
Defence Force Senior Officer job description, duties and education requirements
UNIT GROUP 1112 GENERAL MANAGERS

GENERAL MANAGERS plan, organise, direct, control and review the day-to-day operations and major functions of commercial, industrial, government and defence organisations through departmental managers and subordinate executives.


Indicative Skill Level:
In Australia and New Zealand:

Most occupations in this unit group have a level of skill commensurate with a bachelor degree or higher qualification. At least five years of relevant experience may substitute for the formal qualification. In some instances relevant experience and/or on-the-job training may be required in addition to the formal qualification (ANZSCO Skill Level 1).



Tasks Include:


planning policy, and setting standards and objectives for organisations
providing day-to-day direction and management of organisations, and directing and endorsing policy to fulfil objectives, achieve specific goals, and maximise profit and efficiency
assessing changing situations and responding accordingly by issuing commands and directives to subordinate staff
consulting with immediate subordinates and departmental heads on matters such as methods of operation, equipment requirements, finance, sales and human resources
authorising the funding of major policy implementation programs
representing the organisation at official occasions, in negotiations, at conventions, seminars, public hearings and forums, and liaising between areas of responsibility
preparing, or arranging for the preparation of, reports, budgets and forecasts, and presenting them to governing bodies
selecting and managing the performance of senior staff
may undertake responsibility for some or all of accounting, sales, marketing, human resources and other specialist operations


Occupations:

Sources: www.abs.gov.au and DIBP
---
Improve your chances of getting Permanent Residence.
---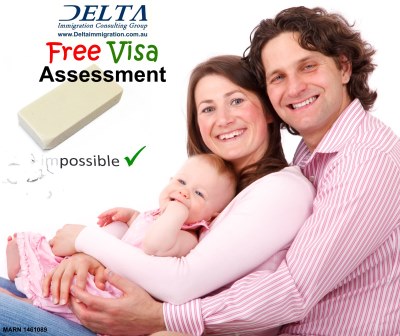 1. Complete our FREE visa Assessment form

We pride ourselves on offering one of the most comprehensive visa assessment service. In 2016, over 9000 individuals have completed our famous Australian skilled visa assessment form. It is still FREE; there is no obligations or hidden fees.


---
2. Improve your IELTS test Score

The Macquarie University IELTS Test Centre is one of the largest IELTS Test Centres in Australia, offering a range of online IELTS preparation courses at a very affordable price starting from $49.

More information
Related News
澳洲移民-国防军高级官员