ECONOMIST

Alternative Title:
Performs economic research and analysis, develops and applies theories about production and distribution of goods and services and people's spending and financial behaviour, and provides advice to governments and organisations on economic policy issues.

Skill Level: 1

Specialisations:

Agricultural Economist
Econometrician
Economic Forecaster
Environmental Economist
Health Economist
Labour Market Economist
Mineral Economist
Taxation Economist
Average Income:
The average salary for an Economist is $ 145,549 for male employees and $ 89,182 for female employees per year.
Average Age: Males: 48.4 Females: 31.5 Persons: 40.7
[See: www.abs.gov.au 2243 Economists - Employee Earnings and Hours, Australia, May 2016]


Australian visa options for Economic Analyst (Economist)



Employer Sponsorship

Permanent

489 Visa

Permanent

482 TSS Visa

Skilled Occupation

ANZSCO Code

Assessing Authority

189 Visa

190 Visa

State

Family

186 Visa (DE)

187 Visa

All area

Regional area

Economist

224311

VETASSESS

Visa processing times-months (75%)

10

17

Visa processing times-months (90%)

15

19
Economist categories in Group A. To obtain a positive skills assessment form VETASSESS, applicants wishing to be assessed as a Economist must have a qualification minimum at the level of an Australian qualifications Framework (AQF) Bachelor degree.
Information for Employers
Are you seeking to employ an Economist for your company?
If you are unable to find an Australian staff, you might consider hiring an Economist from overseas. We have a huge database of potential candidates; you can email us your job opportunity at employer@deltaimmigration.com.au . Your offer will be sent to suitable candidates.
This website is in a beta testing stage and is liable to have error.
We cannot guarantee that this information is accurate, complete or current. Please see Terms of Use
Economist job description, duties and education requirements
UNIT GROUP 2243 ECONOMISTS

ECONOMISTS perform economic research and analysis, develop and apply theories about production and distribution of goods and services and people's spending and financial behaviour, and provide advice to governments and organisations on economic policy issues.

Statisticians are excluded from this unit group. Statisticians are included in Unit Group 2241 Actuaries, Mathematicians and Statisticians.


Indicative Skill Level:
In Australia and New Zealand:

Most occupations in this unit group have a level of skill commensurate with a bachelor degree or higher qualification (ANZSCO Skill Level 1).



Tasks Include:


analysing interrelationships between economic variables and studying the effects of government fiscal and monetary policies, expenditure, taxation and other budgetary policies on the economy and the community
researching, analysing and assessing the effects of labour market programs and industry policies and programs on economic growth, welfare, education and training
investigating international and national economic situations, and particular features such as industries, regions and socioeconomic groups
studying workplace issues such as enterprise bargaining and wage fixation, and the effect of workplace policies on productivity and economic growth
analysing trends and advising on economic issues such as taxation levels, prices, employment and unemployment, imports and exports, and interest and exchange rates
forecasting changes in the economic environment for short-term budgeting, long-term planning and investment evaluation
formulating recommendations, policies and plans for the economy, corporate strategies and investment, and undertaking feasibility studies for projects
preparing reports on research findings


Occupations:

Sources: www.abs.gov.au and DIBP
---
Improve your chances of getting Permanent Residence.
---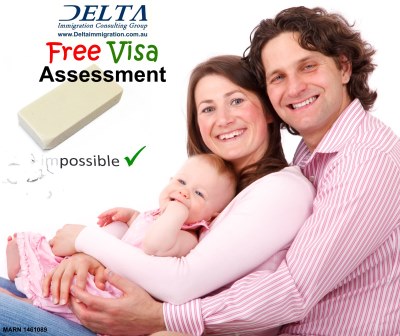 1. Complete our FREE visa Assessment form

We pride ourselves on offering one of the most comprehensive visa assessment service. In 2016, over 9000 individuals have completed our famous Australian skilled visa assessment form. It is still FREE; there is no obligations or hidden fees.


---
2. Improve your IELTS test Score

The Macquarie University IELTS Test Centre is one of the largest IELTS Test Centres in Australia, offering a range of online IELTS preparation courses at a very affordable price starting from $49.

More information
Related News
04/07/2017: South Australia Skilled Migration occupation lists released July 2017.
30/06/2017: Australia released new occupations lists for General Skilled Migration (MLTSSL and STSOL) in July 2017.
2/7/2015: Significant Changes in State Nominated Occupation List - South Australia
澳洲移民-经济学家