FITNESS CENTRE MANAGER

Organises, controls and promotes the activities, facilities and resources of a fitness centre. May coach, instruct and train clients.

Skill Level: 2
Average Income:
The average salary for a Fitness Centre Manager is $ 80,959 for male employees and $ 56,352 for female employees per year.
Average Age: Males: 42.5 Females: 43.2 Persons: 42.8
[See: www.abs.gov.au 1491 Amusement fitness and sports centre managers - Employee Earnings and Hours, Australia, May 2016]


Australian visa options for Fitness Centre Manager



Employer Sponsorship

Permanent

489 Visa

Permanent

482 TSS Visa

Skilled Occupation

ANZSCO Code

Assessing Authority

189 Visa

190 Visa

State

Family

186 Visa (DE)

187 Visa

All area

Regional area

Fitness Centre Manager

149112

VETASSESS

Visa processing times-months (75%)

-

17

Business Visas
Assessment


Visa processing times-months (90%)

-

19
Inapplicability conditions (for a TSS visa):


The position is not located in regional Australia (within the meaning of subregulation 5.19(16) of the Regulations).
Fitness Centre Manager categories in Group C.
Information for Employers
Are you seeking to employ a Fitness Centre Manager for your company?
If you are unable to find an Australian staff, you might consider hiring a Fitness Centre Manager from overseas. We have a huge database of potential candidates; you can email us your job opportunity at employer@deltaimmigration.com.au . Your offer will be sent to suitable candidates.
This website is in a beta testing stage and is liable to have error.
We cannot guarantee that this information is accurate, complete or current. Please see Terms of Use
Sponsorship options for Fitness Centre Manager

190 Visa Sponsorship

489 Visa Sponsorship

Northern Territory (NT) (Darwin) Government Visa Sponsorship

NT
_______________________________________
NT
_______________________________________

NT
NT
For applicants who are able to provide evidence of positive employment prospects
NT
NT
For Graduates in the NT
NT
NT
For applicants who have strong family connections
NT
NT
For applicants who meet the NT residency and work requirements (including 485, 417, 462 and 457 visas Holders)
Nomination by South Australia State Government (SA) (Adelaide)
SA
SA
SA
SA
Available to South Australian international graduates, OR applicants have worked in a skilled occupation in South Australia, OR have an immediate family member permanently residing in South Australia OR have eighty points or higher (including state nomination points).
one year of skilled work experience in the past 3 years. See Work experience waiver
45 years or less
Financial capacity
Competent Plus English (e.g. IELTS 6.5 in each band) (or Proficient overall); Provisional 489 visa only
See Exemption considerations for International graduates of South Australia
Processing Times: 6 - 7 weeks
Victoria State Nomination (VIC) (Melbourne)
VIC
VIC
VIC
VIC
For Graduates in Victoria:
completed a PhD in Victoria within the past five years.
IELTS: Minimum 6.0 in each band
Skilled Migration Western Australia State Nomination (WA) (Perth)
WA
WA
WA
WA
WA
WA
New South Wales (NSW) (Sydney) State Visa Sponsorship
NSW
NSW
Central West
Far South Coast
Mid North Coast
Murray
Northern Inland
Northern Rivers
- Currently closed
Orana
Riverina
Southern Inland
Queensland (QLD) State Visa Sponsorship (Brisbane)
QLD
QLD
QLD
QLD
QLD
QLD
Australian Capital Territory (ACT) (Canberra) Visa Sponsorship
ACT
ACT
Tasmanian (TAS) (Hobart) Government Visa Sponsorship
TAS
TAS
Nomination Criteria:
Available to Tasmanian international graduates who have been living in the state for at least 12 months and have studied for a minimum of one academic year (40 weeks) in Tasmania; The course undertaken must be full time and be either a bachelor or any higher degree, a diploma, an advanced diploma, or a trade qualification (minimum Cert III level for a skilled occupation in Major Group 3 in ANZSCO);
or
have been working in Tasmania for six months immediately prior to the application in any fields (for a minimum of 35 hours per week); Evidence proving no local person has been able to fill the position Should be provided.
or
For Overseas Applicants:

have formal job offer for a job that is based in Tasmania and in-line with applicant's skills assessment; The applicant and his/her dependants have not lived in another Australian state or territory within the last 12 months. A genuine need for the nominated position must be met.

or
have an immediate family member (parent, child, sibling, aunt, uncle, first cousin, or grandparent) permanently residing in Tasmania;
or
Available to small business owners with past business experience and management expertise who have a business plan. (Not available for offshore applicants)
and

sufficient funds.

Processing Time: 20 working days

Sponsorship Fee: Nill

Eligible Postcodes: Entire territory (including Hobart, Launceston, Devonpor, Burnie, Kingston, Ulverstone, Wynyard, George Town and Sorell)


Source: DIBP, migration.tas.gov.au, business.nsw.gov.au, migration.qld.gov.au, migration.sa.gov.au, australiasnorthernterritory.com.au, liveinvictoria.vic.gov.au, migration.wa.gov.au,



Fitness Centre Manager job description, duties and education requirements


UNIT GROUP 1491 AMUSEMENT, FITNESS AND SPORTS CENTRE MANAGERS

AMUSEMENT, FITNESS AND SPORTS CENTRE MANAGERS organise, control and promote the activities, facilities and resources of amusement, fitness and sports centres.


Indicative Skill Level:
Most occupations in this unit group have a level of skill commensurate with the qualifications and experience outlined below.

In Australia:

AQF Associate Degree, Advanced Diploma or Diploma (ANZSCO Skill Level 2)


In New Zealand:

NZ Register Diploma (ANZSCO Skill Level 2)


At least three years of relevant experience may substitute for the formal qualifications listed above. In some instances relevant experience and/or on-the-job training may be required in addition to the formal qualification.


Tasks Include:


planning and organising the range and mix of entertainment, attractions, amusement machines and fitness programs to be offered by the centre
organising publicity to promote facilities and attract clients
scheduling games and competitions
selecting, training and supervising staff
ensuring facilities are properly maintained and conform to safety standards
may undertake coaching, fitness instruction and training of clients
may plan and organise catering facilities


Occupations:

Sources: www.abs.gov.au and DIBP
---
Improve your chances of getting Permanent Residence.
---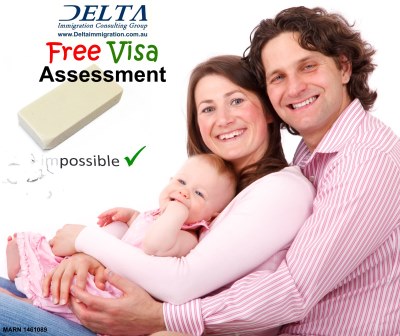 1. Complete our FREE visa Assessment form

We pride ourselves on offering one of the most comprehensive visa assessment service. In 2016, over 9000 individuals have completed our famous Australian skilled visa assessment form. It is still FREE; there is no obligations or hidden fees.


---
2. Improve your IELTS test Score

The Macquarie University IELTS Test Centre is one of the largest IELTS Test Centres in Australia, offering a range of online IELTS preparation courses at a very affordable price starting from $49.

More information
Related News
05/07/2017: Canberra (ACT) Skilled Migration occupation list released July 2017.
04/07/2017: South Australia Skilled Migration occupation lists released July 2017.
2/7/2015: Significant Changes in State Nominated Occupation List - South Australia
10/4/2015: South Australian State Sponsorship List – Update: Health Information Manager, Maintenance Planner and Insurance Broker shifted to Special Conditions Apply
澳洲移民-健身中心经理