GEOPHYSICIST

Studies the composition, structure and other physical attributes of the earth, locates minerals, petroleum or ground water, and detects, monitors and forecasts seismic, magnetic, electrical, geothermal and oceanographic activity.

Skill Level: 1

Specialisations:

Oceanographer
Seismologist


Average Income:
The average salary for a Geophysicist is $ 128,341 for male employees and $ 124,485 for female employees per year.
Average Age: Males: 38.9 Females: 35.7 Persons: 37.6
[See: www.abs.gov.au 2344 Geologists and geophysicists - Employee Earnings and Hours, Australia, May 2016]


Australian visa options for Geophysicist



Employer Sponsorship

Permanent

489 Visa

Permanent

482 TSS Visa

Skilled Occupation

ANZSCO Code

Assessing Authority

189 Visa

190 Visa

State

Family

186 Visa (DE)

187 Visa

All area

Regional area

Geophysicist

234412

VETASSESS

Visa processing times-months (75%)

10

17

Visa processing times-months (90%)

15

19
Geophysicist categories in Group A. To obtain a positive skills assessment form VETASSESS, applicants wishing to be assessed as a Geophysicist must have a qualification minimum at the level of an Australian qualifications Framework (AQF) Bachelor degree.
Information for Employers
Are you seeking to employ a Geophysicist for your company?
If you are unable to find an Australian staff, you might consider hiring a Geophysicist from overseas. We have a huge database of potential candidates; you can email us your job opportunity at employer@deltaimmigration.com.au . Your offer will be sent to suitable candidates.
This website is in a beta testing stage and is liable to have error.
We cannot guarantee that this information is accurate, complete or current. Please see Terms of Use
Geophysicist job description, duties and education requirements
UNIT GROUP 2344 GEOLOGISTS, GEOPHYSICISTS AND HYDROGEOLOGISTS

GEOLOGISTS, GEOPHYSICISTS AND HYDROGEOLOGISTS study the composition, structure and other physical attributes of the earth, locate and advise on the extraction of minerals, petroleum and ground water, and detect, monitor and forecast seismic, magnetic, electrical, thermal and oceanographic activity.

Geographers are excluded from this unit group. Geographers are included in Unit Group 2724 Social Professionals.


Indicative Skill Level:
In Australia and New Zealand:

Most occupations in this unit group have a level of skill commensurate with a bachelor degree or higher qualification. In some instances relevant experience and/or on-the-job training may be required in addition to the formal qualification (ANZSCO Skill Level 1).



Tasks Include:


conducting preliminary surveys of mineral, petroleum and natural gas deposits with prospectors, Mining Engineers, Metallurgists, and other mineral scientists and engineers
preparing and supervising the production of laboratory reports and scientific papers
conducting studies of the structure, nature and formation of the earth's crust and the minerals contained in it
studying and dating fossils and rock strata to develop knowledge of the evolution and biology of life forms, and to assess their commercial applications
studying the effects of natural events, such as erosion, sedimentation, earthquakes and volcanic activity, on the formation of the earth's surface and sea beds
carrying out exploration to determine the resources present by sampling, examining and analysing geological specimens, rock cores, cuttings and samples using optical, chemical, electronic and mechanical techniques
conducting surveys of variations in the earth's gravitational and magnetic fields to determine its physical features
investigating the propagation of seismic waves to determine the structure and stability of the earth's mantle and crust
studying the causes of earthquakes and other stress states of the earth's crust
performing laboratory and field studies, and aerial, ground and drill hole surveys


Occupations:

Sources: www.abs.gov.au and DIBP
---
Improve your chances of getting Permanent Residence.
---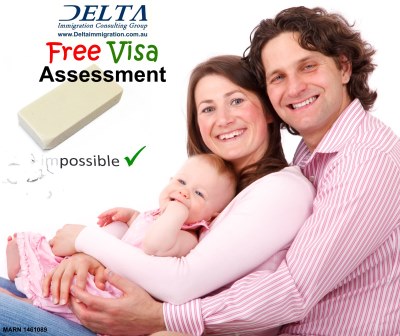 1. Complete our FREE visa Assessment form

We pride ourselves on offering one of the most comprehensive visa assessment service. In 2016, over 9000 individuals have completed our famous Australian skilled visa assessment form. It is still FREE; there is no obligations or hidden fees.


---
2. Improve your IELTS test Score

The Macquarie University IELTS Test Centre is one of the largest IELTS Test Centres in Australia, offering a range of online IELTS preparation courses at a very affordable price starting from $49.

More information
Related News
04/07/2017: South Australia Skilled Migration occupation lists released July 2017.
01/02/2017: Western Australia Skilled Migration occupation list update February 2017
2/7/2015: Significant Changes in State Nominated Occupation List - South Australia
6/6/2014: South Australia: Telecommunications Network Engineer shifted to Special Conditions Apply
澳洲移民-地球物理学家