INTELLECTUAL PROPERTY LAWYER

Provides legal advice, prepares and drafts legal documents, and conducts negotiations on behalf of clients on matters associated with protecting intellectual capital, utilising patent law, copyright law and licensing. Registration or licensing is required.

Skill Level: 1

Specialisations:

Patent Attorney
Trade Mark Attorney
Average Income:
The average salary for an Intellectual Property Lawyer is $ 122,534 for male employees and $ 109,980 for female employees per year.
Average Age: Males: 44.6 Females: 39.1 Persons: 41.7
[See: www.abs.gov.au 2712 Judicial and other legal professionals - Employee Earnings and Hours, Australia, May 2016]


Australian visa options for Intellectual Property Lawyer



Employer Sponsorship

Permanent

489 Visa

Permanent

482 TSS Visa

Skilled Occupation

ANZSCO Code

Assessing Authority

189 Visa

190 Visa

State

Family

186 Visa (DE)

187 Visa

All area

Regional area

Intellectual Property Lawyer

271214

VETASSESS

Visa processing times-months (75%)

-

17

Business Visas
Assessment


Visa processing times-months (90%)

-

19
Inapplicability conditions (for a TSS visa):


The position is not located in regional Australia (within the meaning of subregulation 5.19(16) of the Regulations).
Intellectual Property Lawyer categories in Group A. To obtain a positive skills assessment form VETASSESS, applicants wishing to be assessed as a Intellectual Property Lawyer must have a qualification minimum at the level of an Australian qualifications Framework (AQF) Bachelor degree.
Information for Employers
Are you seeking to employ an Intellectual Property Lawyer for your company?
If you are unable to find an Australian staff, you might consider hiring an Intellectual Property Lawyer from overseas. We have a huge database of potential candidates; you can email us your job opportunity at employer@deltaimmigration.com.au . Your offer will be sent to suitable candidates.
This website is in a beta testing stage and is liable to have error.
We cannot guarantee that this information is accurate, complete or current. Please see Terms of Use
Sponsorship options for Intellectual Property Lawyer

190 Visa Sponsorship

489 / 491 Visa Sponsorship

Northern Territory (NT) (Darwin) Government Visa Sponsorship

NT
_______________________________________
NT
_______________________________________

NT
NT
For applicants who are able to provide evidence of positive employment prospects
NT
NT
For Graduates in the NT
NT
NT
For applicants who have strong family connections
NT
NT
For applicants who meet the NT residency and work requirements (including 485, 417, 462 and 457 visas Holders)
Nomination by South Australia State Government (SA) (Adelaide)
SA
SA
SA
SA
Immigration South Australia stopped accepting state nomination applications for the subclass 489 visa at 11am on 14 August 2019.
Victoria State Nomination (VIC) (Melbourne)
VIC
VIC
VIC
VIC
For Graduates in Victoria:
completed a PhD in Victoria within the past five years.
IELTS: Minimum 6.0 in each band
Skilled Migration Western Australia State Nomination (WA) (Perth)
WA
WA
WA
WA
WA
WA
New South Wales (NSW) (Sydney) State Visa Sponsorship
NSW
NSW
Central West
Far South Coast
Mid North Coast
Murray
Northern Inland
Northern Rivers
Orana
Riverina
Southern Inland
Queensland (QLD) State Visa Sponsorship (Brisbane)
QLD
QLD
QLD
QLD
QLD
QLD
For PhD Graduates in Queensland:

BSMQ Temporarily Suspends QUEENSLAND SKILLED VISA NOMINATION for Subclass 190 & 489 visas; The subclass 190 program will reopen but it is unlikely that the subclass 489 program will reopen.
Completed within the last two years
Have a positive decision on thesis
Sufficient funds
Sponsorship Fee: $ 200
Australian Capital Territory (ACT) (Canberra) Visa Sponsorship
ACT
ACT
Tasmanian (TAS) (Hobart) Government Visa Sponsorship
TAS
TAS
Closure of Tasmania's subclass 489 Skilled Regional Visa Program
Eligible skilled migrants can apply for visa state nomination of the new subclass 491 Skilled Work Regional visa from the 16th November 2019.


Source: DIBP, migration.tas.gov.au, business.nsw.gov.au, migration.qld.gov.au, migration.sa.gov.au, australiasnorthernterritory.com.au, liveinvictoria.vic.gov.au, migration.wa.gov.au,



Intellectual Property Lawyer job description, duties and education requirements


UNIT GROUP 2712 JUDICIAL AND OTHER LEGAL PROFESSIONALS

JUDICIAL AND OTHER LEGAL PROFESSIONALS hear legal and other matters in courts and tribunals; interpret, analyse, administer and provide advice on the law; and draft legislation.


Indicative Skill Level:
In Australia and New Zealand:

Most occupations in this unit group have a level of skill commensurate with a bachelor degree or higher qualification and at least five years of relevant experience. Judges require appointment by the government or crown and must have been a Magistrate or an experienced legal practitioner of at least seven years standing. Magistrates must have been a legal practitioner of at least five years standing (ANZSCO Skill Level 1).


Registration or licensing may be required.


Tasks Include:


researching statutes and previous court decisions relevant to cases
conducting trials and hearings
calling and questioning witnesses
hearing and evaluating arguments and evidence in civil and criminal summary matters
deciding penalties and sentences within statutory limits, such as fines, bonds and detention, awarding damages in civil matters, and issuing court orders
exercising arbitral powers if resolution is not achieved or seems improbable through conciliation
preparing settlement memoranda and obtaining signatures of parties
advising government of legal, constitutional and parliamentary matters and drafting bills and attending committee meetings during consideration of bills
preparing advice on matters associated with intellectual property rights
advising clients and agents on legal and technical matters


Occupations:

Sources: www.abs.gov.au and DIBP
---
Improve your chances of getting Permanent Residence.
---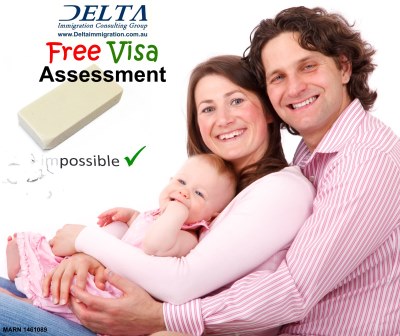 1. Complete our FREE visa Assessment form

We pride ourselves on offering one of the most comprehensive visa assessment service. In 2016, over 9000 individuals have completed our famous Australian skilled visa assessment form. It is still FREE; there is no obligations or hidden fees.


---
2. Improve your IELTS test Score

The Macquarie University IELTS Test Centre is one of the largest IELTS Test Centres in Australia, offering a range of online IELTS preparation courses at a very affordable price starting from $49.

More information
Related News
9/4/2014: Updated List of South Australia Professions - 18 new occupations added, 5 removed
澳洲移民-知识产权律师