RADIO JOURNALIST

Alternative Title:
Collects and analyses facts about newsworthy events by interview, investigation and observation and writes stories for radio news or current affairs programs.

Skill Level: 1
Average Income:
The average salary for a Radio Journalist is $ 85,780 for male employees and $ 67,711 for female employees per year.
Average Age: Males: 43.9 Females: 35.9 Persons: 39.3
[See: www.abs.gov.au 2124 Journalists and other writers - Employee Earnings and Hours, Australia, May 2016]


Australian visa options for Radio Reporter (Radio Journalist)



Employer Sponsorship

Permanent

489 Visa

Permanent

482 TSS Visa

Skilled Occupation

ANZSCO Code

Assessing Authority

189 Visa

190 Visa

State

Family

186 Visa (DE)

187 Visa

All area

Regional area

Radio Journalist

212414

VETASSESS

Visa processing times-months (75%)

17

Business Visas
Assessment


Visa processing times-months (90%)

19
Radio Journalist categories in Group B.
Information for Employers
Are you seeking to employ a Radio Journalist for your company?
If you are unable to find an Australian staff, you might consider hiring a Radio Journalist from overseas. We have a huge database of potential candidates; you can email us your job opportunity at employer@deltaimmigration.com.au . Your offer will be sent to suitable candidates.
This website is in a beta testing stage and is liable to have error.
We cannot guarantee that this information is accurate, complete or current. Please see Terms of Use
Radio Journalist job description, duties and education requirements
UNIT GROUP 2124 JOURNALISTS AND OTHER WRITERS

JOURNALISTS AND OTHER WRITERS research and compile news stories, write and edit news reports, commentaries and feature stories for presentation in print and electronic media, and compose written material to advertise goods and services.


Indicative Skill Level:
In Australia and New Zealand:

Most occupations in this unit group have a level of skill commensurate with a bachelor degree or higher qualification. At least five years of relevant experience may substitute for the formal qualification. In some instances relevant experience and/or on-the-job training may be required in addition to the formal qualification (ANZSCO Skill Level 1).



Tasks Include:


determining advertising approach by consulting clients and management, and studying products to establish principal selling features
writing advertisements for press, radio, television, cinema screens, billboards, catalogues and shop displays
making decisions about the specific content of publications in conjunction with other senior editors and in accordance with editorial policies and guidelines
reviewing copy for publication to ensure conformity with accepted rules of grammar, style and format, coherence of story, and accuracy, legality and probity of content
collecting and analysing facts about newsworthy events from interviews, printed matter, investigations and observations
writing news reports, commentaries, articles and feature stories for newspapers, magazines, journals, television and radio on topics of public interest
researching and writing technical, information-based material and documentation for manuals, text books, handbooks and multimedia products
critically discussing daily news topics in the editorial columns of newspapers and reviewing books, films and plays


Occupations:

Sources: www.abs.gov.au and DIBP
---
Improve your chances of getting Permanent Residence.
---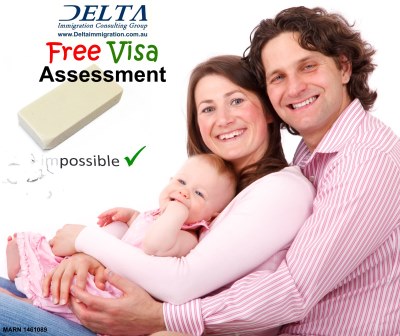 1. Complete our FREE visa Assessment form

We pride ourselves on offering one of the most comprehensive visa assessment service. In 2016, over 9000 individuals have completed our famous Australian skilled visa assessment form. It is still FREE; there is no obligations or hidden fees.


---
2. Improve your IELTS test Score

The Macquarie University IELTS Test Centre is one of the largest IELTS Test Centres in Australia, offering a range of online IELTS preparation courses at a very affordable price starting from $49.

More information
Related News
31/08/2016: The new ACT Occupation List (Canberra 190 Visa Nominated Occupation List) has been released - September 2016
澳洲移民-电台记者