PARK RANGER

Assists in controlling a State or national park, scenic area, historic site, nature reserve, recreation area or conservation reserve in accordance with authorised policies and priorities.

Skill Level: 1

Specialisation:

Aboriginal and Torres Strait Islander Land and Sea Ranger (Aus)
Average Income:
The average salary for a Park Ranger is $ 80,014 for male employees and $ 66,839 for female employees per year.
Average Age: Males: 41.7 Females: 36.0 Persons: 39.3
[See: www.abs.gov.au 2343 Environmental scientists - Employee Earnings and Hours, Australia, May 2016]


Australian visa options for Park Ranger



Employer Sponsorship

Permanent

491 Visa

Permanent

482 TSS Visa

Skilled Occupation

ANZSCO Code

Assessing Authority

189 Visa

190 Visa

State

Family

186 Visa (DE)

494 Visa

All area

Regional area

Park Ranger

234314

VETASSESS

Visa processing times-months (75%)

17

Business Visas
Assessment


Visa processing times-months (90%)

19
Park Ranger categories in Group A. To obtain a positive skills assessment form VETASSESS, applicants wishing to be assessed as a Park Ranger must have a qualification minimum at the level of an Australian qualifications Framework (AQF) Bachelor degree.
Information for Employers
Are you seeking to employ a Park Ranger for your company?
If you are unable to find an Australian staff, you might consider hiring a Park Ranger from overseas. We have a huge database of potential candidates; you can email us your job opportunity at employer@deltaimmigration.com.au . Your offer will be sent to suitable candidates.
This website is in a beta testing stage and is liable to have error.
We cannot guarantee that this information is accurate, complete or current. Please see Terms of Use
Park Ranger job description, duties and education requirements
UNIT GROUP 2343 ENVIRONMENTAL SCIENTISTS

ENVIRONMENTAL SCIENTISTS study, develop, implement and advise on policies and plans for managing and protecting the environment, flora, fauna and other natural resources.


Indicative Skill Level:
In Australia and New Zealand:

Most occupations in this unit group have a level of skill commensurate with a bachelor degree or higher qualification. In some instances relevant experience and/or on-the-job training may be required in addition to the formal qualification (ANZSCO Skill Level 1).



Tasks Include:


evaluating habitat, wildlife and fisheries needs, and formulating short- and long-term management goals and objectives
enforcing laws and regulations to conserve and protect fish and wildlife
carrying out environmental impact assessments for a wide range of development projects
proposing solutions to address negative environmental impact
studying the effects of factors, such as terrain, altitude, climatic and environmental change, sources of nutrition, predators and the impacts of humans, on animal and plant life
studying and analysing pollution, atmospheric conditions, demographic characteristics, ecology, mineral, soil and water samples
developing conservation and management policies for biological resources, such as fish populations and forests, and establishing standards and developing approaches for the control of pollution and the rehabilitation of areas disturbed by activities such as mining, timber felling and overgrazing
implementing policies and organising activities in designated parks and other areas to conserve and protect natural and cultural heritage
participating in management planning by providing environmental information and making inventories of plants, animals and items of cultural and heritage significance


Occupations:

Sources: www.abs.gov.au and DIBP
---
Improve your chances of getting Permanent Residence.
---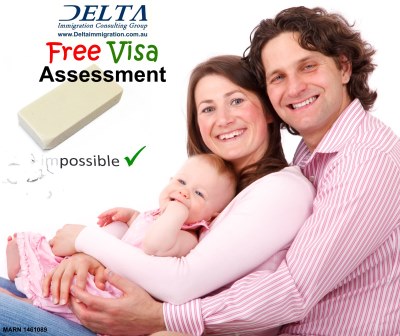 1. Complete our FREE visa Assessment form

We pride ourselves on offering one of the most comprehensive visa assessment service. In 2016, over 9000 individuals have completed our famous Australian skilled visa assessment form. It is still FREE; there is no obligations or hidden fees.


---
2. Improve your IELTS test Score

The Macquarie University IELTS Test Centre is one of the largest IELTS Test Centres in Australia, offering a range of online IELTS preparation courses at a very affordable price starting from $49.

More information
Related News
22/07/2019: Occupation ceilings for the 2019-2020 programme year released - Comparison Chart
14/04/2016: Update - Northern Territory (NT) Migration Occupation List - April 2016
16/4/2014: Northern Territory State Migration Plan Skilled Occupation List Update - 9 new occupations
1/4/2014: Northern Territory State Migration Plan Skilled Occupation List Update - 10 closed occupations
澳洲移民-巡山