STATISTICIAN

Designs and applies statistical principles and techniques for collecting, organising and interpreting quantifiable data, and uses statistical methodologies to produce statistical reports and analyses for government, commercial and other purposes.

Skill Level: 1

Specialisations:

Biometrician
Demographer
Epidemiologist
Average Income:
The average salary for a Statistician is $ 95,725 for male employees and $ 82,446 for female employees per year.
Average Age: Males: 38.3 Females: 41.7 Persons: 40.0
[See: www.abs.gov.au 2241 Actuaries mathematicians and statisticians - Employee Earnings and Hours, Australia, May 2016]


Australian visa options for Statistician



Employer Sponsorship

Permanent

489 Visa

Permanent

482 TSS Visa

Skilled Occupation

ANZSCO Code

Assessing Authority

189 Visa

190 Visa

State

Family

186 Visa (DE)

187 Visa

All area

Regional area

Statistician

224113

VETASSESS

Visa processing times-months (75%)

10

17

Visa processing times-months (90%)

15

19
Statistician categories in Group A. To obtain a positive skills assessment form VETASSESS, applicants wishing to be assessed as a Statistician must have a qualification minimum at the level of an Australian qualifications Framework (AQF) Bachelor degree.
Information for Employers
Are you seeking to employ a Statistician for your company?
If you are unable to find an Australian staff, you might consider hiring a Statistician from overseas. We have a huge database of potential candidates; you can email us your job opportunity at employer@deltaimmigration.com.au . Your offer will be sent to suitable candidates.
This website is in a beta testing stage and is liable to have error.
We cannot guarantee that this information is accurate, complete or current. Please see Terms of Use
Statistician job description, duties and education requirements
UNIT GROUP 2241 ACTUARIES, MATHEMATICIANS AND STATISTICIANS

ACTUARIES, MATHEMATICIANS AND STATISTICIANS develop and apply actuarial, mathematical, statistical and quantitative principles and techniques to solve problems in a range of fields such as business and finance, scientific and social research, and engineering.

Econometricians are excluded from this unit group. Econometricians are included in Unit Group 2243 Economists.


Indicative Skill Level:
In Australia and New Zealand:

Most occupations in this unit group have a level of skill commensurate with a bachelor degree or higher qualification. In some instances relevant experience and/or on-the-job training may be required in addition to the formal qualification (ANZSCO Skill Level 1).


Registration or licensing may be required.


Tasks Include:


defining, analysing and solving complex financial and business problems relating to areas such as insurance premiums, annuities, superannuation funds, pensions and dividends
examining financial projections for general insurance companies, finance companies, government and other organisations
designing new types of policies, assessing risks and analysing investments in life insurance, superannuation funds, health insurance, friendly societies, financial markets and other areas
formulating mathematical models to simulate processes
applying models to experimental observations, and adjusting and recasting the models
using numerical analysis methods to develop algorithms and perform computations
liaising with management and clients to determine the subject or area to be surveyed or examined
specifying the data to be collected, and the methodology to be used in collection and analysis
evaluating and describing the reliability and utility of source information
analysing and interpreting data, and producing relevant statistics to describe and infer particular trends and patterns


Occupations:

Sources: www.abs.gov.au and DIBP
---
Improve your chances of getting Permanent Residence.
---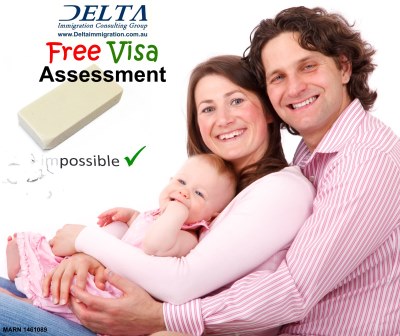 1. Complete our FREE visa Assessment form

We pride ourselves on offering one of the most comprehensive visa assessment service. In 2016, over 9000 individuals have completed our famous Australian skilled visa assessment form. It is still FREE; there is no obligations or hidden fees.


---
2. Improve your IELTS test Score

The Macquarie University IELTS Test Centre is one of the largest IELTS Test Centres in Australia, offering a range of online IELTS preparation courses at a very affordable price starting from $49.

More information
Related News
04/07/2017: South Australia Skilled Migration occupation lists released July 2017.
30/06/2017: Australia released new occupations lists for General Skilled Migration (MLTSSL and STSOL) in July 2017.
21/01/2017: Queensland Skilled Migration occupation lists (QSOL) update January 2017
6/6/2014: South Australia: Telecommunications Network Engineer shifted to Special Conditions Apply
澳洲移民-统计学家