WOOL BUYER

Values and buys wool sold by wool growers.

Skill Level: 3
Average Income:
The average salary for a Wool Buyer is $ 97,055 for male employees and $ 95,751 for female employees per year.
Average Age: Males: 42.0 Females: 36.4 Persons: 38.7
[See: www.abs.gov.au 6392 Retail and wool buyers - Employee Earnings and Hours, Australia, May 2016]


Australian visa options for Wool Buyer



Employer Sponsorship

Permanent

489 Visa

Permanent

482 TSS Visa

Skilled Occupation

ANZSCO Code

Assessing Authority

189 Visa

190 Visa

State

Family

186 Visa (DE)

187 Visa

All area

Regional area

Wool Buyer

639212

VETASSESS

Visa processing times-months (75%)

17

Business Visas
Assessment


Visa processing times-months (90%)

19
Wool Buyer categories in Group D.
Information for Employers
Are you seeking to employ a Wool Buyer for your company?
If you are unable to find an Australian staff, you might consider hiring a Wool Buyer from overseas. We have a huge database of potential candidates; you can email us your job opportunity at employer@deltaimmigration.com.au . Your offer will be sent to suitable candidates.
This website is in a beta testing stage and is liable to have error.
We cannot guarantee that this information is accurate, complete or current. Please see Terms of Use
Wool Buyer job description, duties and education requirements
UNIT GROUP 6392 RETAIL AND WOOL BUYERS

RETAIL AND WOOL BUYERS select and buy goods for resale in retail establishments, and value and buy wool sold by wool growers.


Indicative Skill Level:
Most occupations in this unit group have a level of skill commensurate with the qualifications and experience outlined below.

In Australia:

AQF Certificate III including at least two years of on-the-job training, or AQF Certificate IV (ANZSCO Skill Level 3)


In New Zealand:

NZ Register Level 4 qualification (ANZSCO Skill Level 3)


At least three years of relevant experience may substitute for the formal qualifications listed above. In some instances relevant experience and/or on-the-job training may be required in addition to the formal qualification.


Tasks Include:


monitoring sales data and stock levels, and studying trade, manufacturers' and market information to keep informed of changing market conditions
negotiating purchase, promotion and supply arrangements with suppliers
designing and implementing pricing, marketing, promotional and display strategies
liaising with management on long-term planning and sales promotions
establishing working plans according to seasonal and budgetary requirements
anticipating consumer trends and determining quantity, style and quality of goods to be purchased
inspecting, comparing, selecting and valuing wool by determining colour, yield, micron and length
inspecting and buying wool at auction, in wool brokers' stores and in farm sheds
receiving samples from scoured wool exchanges
may visit freezing works to buy slipe wool


Occupations:

Sources: www.abs.gov.au and DIBP
---
Improve your chances of getting Permanent Residence.
---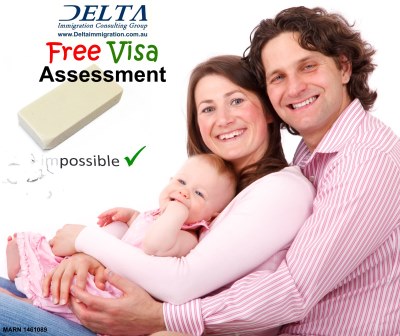 1. Complete our FREE visa Assessment form

We pride ourselves on offering one of the most comprehensive visa assessment service. In 2016, over 9000 individuals have completed our famous Australian skilled visa assessment form. It is still FREE; there is no obligations or hidden fees.


---
2. Improve your IELTS test Score

The Macquarie University IELTS Test Centre is one of the largest IELTS Test Centres in Australia, offering a range of online IELTS preparation courses at a very affordable price starting from $49.

More information
Related News
澳洲移民-羊毛买家