EDUCATION REVIEWER

Reviews and examines the work of teachers in classrooms and schools, and observes the results of the application of curriculum programs in primary, middle or intermediate school, or secondary educational institutions.

Skill Level: 1

Specialisation:
Average Income:
The average salary for an Education Reviewer is $ 86,411 for male employees and $ 70,325 for female employees per year.
Average Age: Males: 46.4 Females: 44.6 Persons: 45.0
[See: www.abs.gov.au 2491 Education advisers and reviewers - Employee Earnings and Hours, Australia, May 2016]


Australian visa options for Education Reviewer



Employer Sponsorship

Permanent

489 Visa

Permanent

482 TSS Visa

Skilled Occupation

ANZSCO Code

Assessing Authority

189 Visa

190 Visa

State

Family

186 Visa (DE)

187 Visa

All area

Regional area

Education Reviewer

249112

VETASSESS

Visa processing times-months (75%)

17

Business Visas
Assessment


Visa processing times-months (90%)

19
Education Reviewer categories in Group A. To obtain a positive skills assessment form VETASSESS, applicants wishing to be assessed as a Education Reviewer must have a qualification minimum at the level of an Australian qualifications Framework (AQF) Bachelor degree.
Information for Employers
Are you seeking to employ an Education Reviewer for your company?
If you are unable to find an Australian staff, you might consider hiring an Education Reviewer from overseas. We have a huge database of potential candidates; you can email us your job opportunity at employer@deltaimmigration.com.au . Your offer will be sent to suitable candidates.
This website is in a beta testing stage and is liable to have error.
We cannot guarantee that this information is accurate, complete or current. Please see Terms of Use
Education Reviewer job description, duties and education requirements
UNIT GROUP 2491 EDUCATION ADVISERS AND REVIEWERS

EDUCATION ADVISERS AND REVIEWERS conduct educational research, develop course curricula and associated teaching materials for use by educational institutions, and review and examine the work of teachers and the results from curriculum programs in school settings.


Indicative Skill Level:
In Australia and New Zealand:

Most occupations in this unit group have a level of skill commensurate with a bachelor degree or higher qualification (ANZSCO Skill Level 1).



Tasks Include:


consulting with teachers, principals and administrative officials of educational institutions to coordinate educational programs and provide advice
identifying and evaluating developments in education by conducting research into educational systems
serving on committees to identify present and future needs within the educational system, and planning, developing and modifying facilities and programs
documenting subjects and courses developed, and evaluating new courses
organising and conducting workshops and conferences to train teachers in new programs and methods
applying knowledge of learning processes and school structures to develop operational and training programs, and submitting them for decision and funding
visiting schools and observing teachers in the classroom, noting pupil response, motivation and teaching techniques
discussing programs, records and teachers with School Principals to record academic performance of schools, welfare of pupils and performance of individual teachers
making suggestions to government officials about improvements to educational facilities, equipment, buildings and staff to ensure continued standards of education


Occupations:

Sources: www.abs.gov.au and DIBP
---
Improve your chances of getting Permanent Residence.
---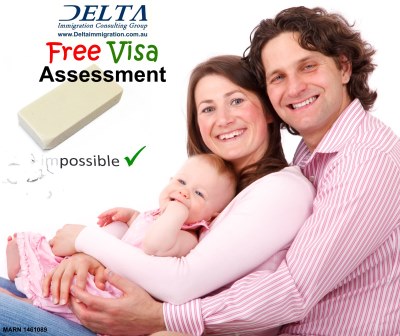 1. Complete our FREE visa Assessment form

We pride ourselves on offering one of the most comprehensive visa assessment service. In 2016, over 9000 individuals have completed our famous Australian skilled visa assessment form. It is still FREE; there is no obligations or hidden fees.


---
2. Improve your IELTS test Score

The Macquarie University IELTS Test Centre is one of the largest IELTS Test Centres in Australia, offering a range of online IELTS preparation courses at a very affordable price starting from $49.

More information
Related News
14/04/2016: Update - Northern Territory (NT) Migration Occupation List - April 2016
2/7/2015: Significant Changes in State Nominated Occupation List - South Australia
29/4/2015: Updated Northern Territory Skilled Occupation List - 25 New occupations added, 54 occupations removed from list
澳洲移民-教育评论家