HOMOEOPATH

Treats the body's immune and defence systems by assessing the whole person and using minute amounts of natural remedies made from substances such as plants, minerals and animal sources. Registration or licensing may be required.

Skill Level: 1
Average Income:
The average salary for a Homoeopath is $ 0 per year.
Average Age: Males: 0.0 Females: Persons:
[See: www.abs.gov.au 2522 Complementary health therapists - Employee Earnings and Hours, Australia, May 2016]


Australian visa options for Homoeopath



Employer Sponsorship

Permanent

491 Visa

Permanent

482 TSS Visa

Skilled Occupation

ANZSCO Code

Assessing Authority

189 Visa

190 Visa

State

Family

186 Visa (DE)

494 Visa

All area

Regional area

Homoeopath

252212

VETASSESS

Visa processing times-months (75%)

17

Business Visas
Assessment


Visa processing times-months (90%)

19
Homoeopath categories in Group A. To obtain a positive skills assessment form VETASSESS, applicants wishing to be assessed as a Homoeopath must have a qualification minimum at the level of an Australian qualifications Framework (AQF) Bachelor degree.
Information for Employers
Are you seeking to employ a Homoeopath for your company?
If you are unable to find an Australian staff, you might consider hiring a Homoeopath from overseas. We have a huge database of potential candidates; you can email us your job opportunity at employer@deltaimmigration.com.au . Your offer will be sent to suitable candidates.
This website is in a beta testing stage and is liable to have error.
We cannot guarantee that this information is accurate, complete or current. Please see Terms of Use
Homoeopath job description, duties and education requirements
UNIT GROUP 2522 COMPLEMENTARY HEALTH THERAPISTS

COMPLEMENTARY HEALTH THERAPISTS treat patients with physical, mental, spiritual and emotional needs by considering the whole person rather than focusing on specific symptoms and by using various therapies, techniques and practices.


Indicative Skill Level:
In Australia and New Zealand:

Occupations in this unit group have a level of skill commensurate with a bachelor degree or higher qualification (ANZSCO Skill Level 1).


Registration or licensing may be required.


Tasks Include:


assessing patients to determine the nature of the disorder, illness, problem or need by questioning, examining and observing
developing and implementing treatment plans using applications such as acupuncture, homoeopathic and herbal medicine, and dance, drama, hypnotic and music therapies
evaluating and documenting patients' progress through treatment plans
providing dietary and lifestyle advice and guidelines
prescribing natural medicines, such as herbal, mineral and animal extracts, to stimulate the body's capacity for self-healing


Occupations:

Sources: www.abs.gov.au and DIBP
---
Improve your chances of getting Permanent Residence.
---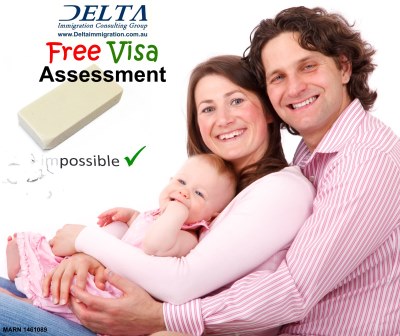 1. Complete our FREE visa Assessment form

We pride ourselves on offering one of the most comprehensive visa assessment service. In 2016, over 9000 individuals have completed our famous Australian skilled visa assessment form. It is still FREE; there is no obligations or hidden fees.


---
2. Improve your IELTS test Score

The Macquarie University IELTS Test Centre is one of the largest IELTS Test Centres in Australia, offering a range of online IELTS preparation courses at a very affordable price starting from $49.

More information
Related News
澳洲移民-顺势疗法医师