LICENSED CLUB MANAGER

Alternative Title:
Organises and controls the operations of a licensed club to provide food, beverages, gaming, entertainment, sporting and other amenities for members. Registration or licensing is required.

Skill Level: 2

Specialisations:

Gaming Manager
Nightclub Manager
Average Income:
The average salary for a Licensed Club Manager is $ 104,491 for male employees and $ 114,227 for female employees per year.
Average Age: Males: 43.3 Females: 57.4 Persons: 49.5
[See: www.abs.gov.au 1414 Licensed club managers - Employee Earnings and Hours, Australia, May 2016]


Australian visa options for Club Licensee (Licensed Club Manager)



Employer Sponsorship

Permanent

489 Visa

Permanent

482 TSS Visa

Skilled Occupation

ANZSCO Code

Assessing Authority

189 Visa

190 Visa

State

Family

186 Visa (DE)

187 Visa

All area

Regional area

Licensed Club Manager

141411

VETASSESS

Visa processing times-months (75%)

17

Business Visas
Assessment


Visa processing times-months (90%)

19
Licensed Club Manager categories in Group C.
Information for Employers
Are you seeking to employ a Licensed Club Manager for your company?
If you are unable to find an Australian staff, you might consider hiring a Licensed Club Manager from overseas. We have a huge database of potential candidates; you can email us your job opportunity at employer@deltaimmigration.com.au . Your offer will be sent to suitable candidates.
This website is in a beta testing stage and is liable to have error.
We cannot guarantee that this information is accurate, complete or current. Please see Terms of Use
Licensed Club Manager job description, duties and education requirements
UNIT GROUP 1414 LICENSED CLUB MANAGERS

LICENSED CLUB MANAGERS organise and control the operations of licensed clubs to provide food, beverages, gaming, entertainment, sporting and other amenities for members.


Indicative Skill Level:
Most occupations in this unit group have a level of skill commensurate with the qualifications and experience outlined below.

In Australia:

AQF Associate Degree, Advanced Diploma or Diploma (ANZSCO Skill Level 2)


In New Zealand:

NZ Register Diploma (ANZSCO Skill Level 2)


At least three years of relevant experience may substitute for the formal qualifications listed above. In some instances relevant experience and/or on-the-job training may be required in addition to the formal qualification.

Registration or licensing is required.


Tasks Include:


planning and supervising bar, restaurant and function services
planning, booking and supervising sporting, gaming and entertainment activities
supervising security arrangements and property maintenance
arranging member subscriptions
observing liquor, gaming, health and other laws and regulations
ensuring compliance with occupational health and safety regulations
compiling and organising distribution of newsletters and other information to keep members informed of forthcoming events and facilities available
assessing and reviewing member satisfaction and preferences
liaising with community groups sponsored and assisted by the club
selecting, training and supervising staff


Occupations:

Sources: www.abs.gov.au and DIBP
---
Improve your chances of getting Permanent Residence.
---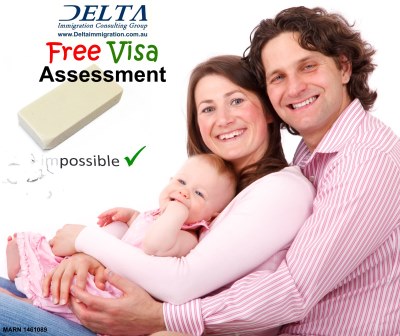 1. Complete our FREE visa Assessment form

We pride ourselves on offering one of the most comprehensive visa assessment service. In 2016, over 9000 individuals have completed our famous Australian skilled visa assessment form. It is still FREE; there is no obligations or hidden fees.


---
2. Improve your IELTS test Score

The Macquarie University IELTS Test Centre is one of the largest IELTS Test Centres in Australia, offering a range of online IELTS preparation courses at a very affordable price starting from $49.

More information
Related News
14/04/2016: Update - Northern Territory (NT) Migration Occupation List - April 2016
29/4/2015: Updated Northern Territory Skilled Occupation List - 25 New occupations added, 54 occupations removed from list
澳洲移民-持牌俱乐部经理