TURF GROWER

Alternative Title:
Plans, organises, controls, coordinates and performs farming operations to grow turf.

Skill Level: 1
Average Income:
The average salary for a Turf Grower is $ 149,807 for male employees and $ 0 for female employees per year.
Average Age: Males: 46.6 Females: 0.0 Persons: 45.9
[See: www.abs.gov.au 1212 Crop farmers - Employee Earnings and Hours, Australia, May 2016]


Australian visa options for Turf Farmer (Turf Grower)



Employer Sponsorship

Permanent

491 Visa

Permanent

482 TSS Visa

Skilled Occupation

ANZSCO Code

Assessing Authority

189 Visa

190 Visa

State

Family

186 Visa (DE)

494 Visa

All area

Regional area

Turf Grower

121218

VETASSESS

Visa processing times-months (75%)

17

Business Visas
Assessment


Visa processing times-months (90%)

19
187 visa - TRT stream
Turf Grower categories in Group B.

This website is in a beta testing stage and is liable to have error.
We cannot guarantee that this information is accurate, complete or current. Please see Terms of Use



Source: DHA, migration.tas.gov.au, business.nsw.gov.au, migration.qld.gov.au, migration.sa.gov.au, australiasnorthernterritory.com.au, liveinvictoria.vic.gov.au, migration.wa.gov.au,



Turf Grower job description, duties and education requirements


UNIT GROUP 1212 CROP FARMERS

CROP FARMERS plan, organise, control, coordinate and perform farming operations to grow crops.


Indicative Skill Level:
In Australia and New Zealand:

Most occupations in this unit group have a level of skill commensurate with a bachelor degree or higher qualification. At least five years of relevant experience may substitute for the formal qualification. In some instances relevant experience and/or on-the-job training may be required in addition to the formal qualification (ANZSCO Skill Level 1).



Tasks Include:


planning and coordinating the production and marketing of crops, such as grain, cotton, sugar cane, fruit and nuts, vegetables, turf and flowers, from soil preparation to harvest taking into account environmental and market factors
selecting and planting seeds, seedlings and bulbs, and grafting new varieties to root stocks
maintaining crop production by cultivating, de-budding and pruning, and maintaining optimal growing conditions
organising and conducting farming operations, such as collecting, storing, grading and packaging produce, and organising the sale, purchase and despatch of produce
directing and overseeing general farming activities such as fertilising and pest and weed control
maintaining farm buildings, fences, equipment and water supply systems
maintaining and evaluating records of farming activities, monitoring market activity, and planning crop preparation and production to meet contract requirements and market demand
managing business capital including budgeting, taxation, debt and loan management
may select, train and supervise staff and contractors


Occupations:

Sources: www.abs.gov.au and DIBP
---
Improve your chances of getting Permanent Residence.
---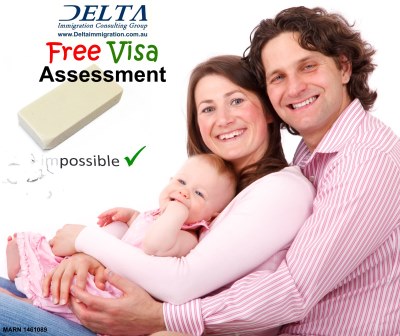 1. Complete our FREE visa Assessment form

We pride ourselves on offering one of the most comprehensive visa assessment service. In 2016, over 9000 individuals have completed our famous Australian skilled visa assessment form. It is still FREE; there is no obligations or hidden fees.


---
2. Improve your IELTS test Score

The Macquarie University IELTS Test Centre is one of the largest IELTS Test Centres in Australia, offering a range of online IELTS preparation courses at a very affordable price starting from $49.

More information
Related News
27/10/2021: Migration Queensland is now open to onshore applicants - The program is closed to offshore applicants
22/07/2019: Occupation ceilings for the 2019-2020 programme year released - Comparison Chart
21/01/2017: Queensland Skilled Migration occupation lists (QSOL) update January 2017
澳洲移民-草坪种植者